🎶
Back in the saddle again...
🎶
It's been a few years. Having been gone so long, it's only fair that I start with letting you know what I'm reading so you know what perspective I'm bringing to reviews and commentary. These are the singles I've bought over the last couple months. No trades or other larger collections bought during that time, though I am reading the Golden Age Wonder Woman trade that I bought some months back. We can talk about the ridiculous extent of the racism therein at a later time.
Archie 27-28 - Waid, Mok, Fitzpatrick,Morelli
Abbott 1 - Ahmed, Kivela, Wordie
Jenny Finn 2-4 - Mignola, Nixey, Stewart
Incognegro: Renaissance 1 - Johnson, Pleece
Doom Patrol 9, 10 - Way, Derington, Fowler, Bonvillian
Atomic Robo: The Spectre of Tomorrow 3, 4 - Clevinger, Wegener, Clark, Powell
Black Magik 10 - Rucka, Scott
Copperhead 17, 18 - Faerber, Moss, Riley, Mauer
Invincible 143, 144 - Kirkman, Ottley, Morales, Fairbairn, Wooten
Kill or Be Killed 15, 16 - Brubaker, Phillips, Breitweiser
Lazarus: X+66 6 - Rucka, Trautman, Jones, Arcas, Wynne
Outcast 32, 33 - Kirkman, Azaceta, Breitweiser
Paper Girls 19, 20 - Vaughan, Chiang, Wilson, Fletcher
Royal City 8, 9 - Lemire
Sex Criminals 21 - Fraction, Zdarsky
Twisted Romance 1, 2 - various
The Walking Dead 175, 176 - Kirkman, Adlard, Gaudiano, Rathburn
The Wicked + The Divine Christmas Annual; 1923 - Gillen and various; Gillen, Koch, Cowles
The Mighty Thor 702, 703 - Aaron, Dauterman, Wilson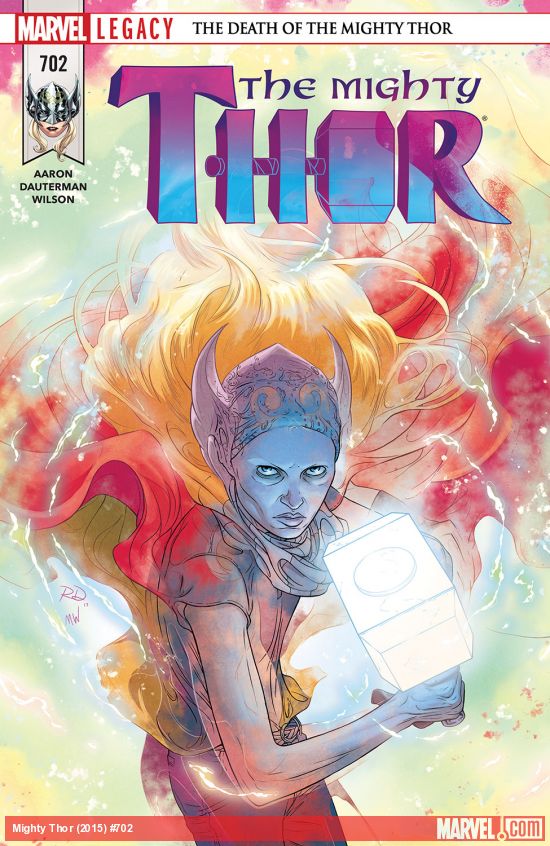 Moon Knight 190, 191 - Bemis, Burrows, Ortego, Lopes
Not on here due to hiatus are Saga by Vaughan and Staples and Bitch Planet by DeConnick and De Landro, which are easily two of my favorite books. Also on a hiatus (though returned after I started writing this) is Descender by Lemire and Nguyen, which is both a great story and some of the best water color art you'll find in comics. Part of that Image dominance in my reading, but the creator owned books tend to be better, and Image has a track record of putting out high quality books.
I wasn't reading much of the Big Two when we last put out this fantastic production and that hasn't changed. I will pick up a book by a particular writer, but even writers I like when they own the work can be far less enjoyable when working under corporate restrictions. Moon Knight is the only one I've continued because I like where the character is going in spite of creator changes.
Next time, discussion of a specific book. Maybe Invincible, as I'm re-reading the whole thing, now that it's come to the end.